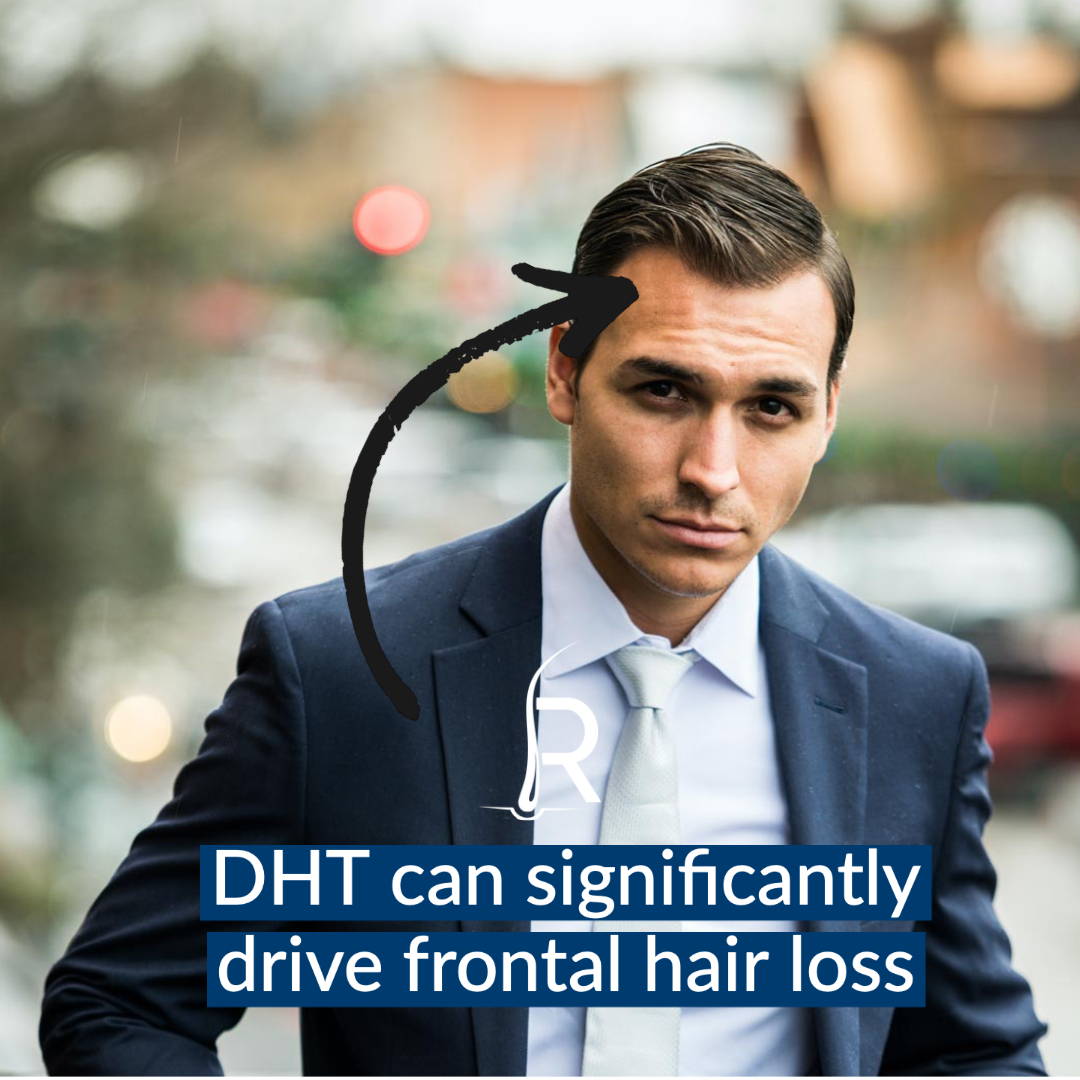 DHT (Dihydrotestosterone) is an androgen hormone produced by an enzyne, 5-alpha reductase. In people who present hair loss, this hormone can cause inflammation of the hair follicle and hair roots, which leads to hair loss.
For men, this can cause thinning both in the crown, or the most dreaded form of thinning - frontal recession. Both forms can present with varying levels of speed, and need to be treated with leave on treatments to stop the spread.
Club Roots uses the DHT-RX5 Complex to lower DHT levels around your hair follicle.