You've come to the right place. At Club Roots, we've built a private community of thousands of Club Members looking to grow their best head of hair, and have built a state of the art manufacturing facility in the United States to accomplish this goal.
The result of our open source research with Club Members is powerful, topical treatments that are helping people around the world stop hair loss and reverse signs of it when it starts.
Plant Powered and 100% Drug Free
Experience The Power of Topical Treatments
Club Roots treats hair loss without using any pills or supplements. We've found that it is much more effective to treat the problem directly at your hair roots.

There are ingredients found in nature that can help improve hair growth. It's been a well known in the industry that Saw Palmetto can block DHT, one of the causes of male patterned hair loss.
See what a powerful, Club Roots engineered topical treatment can do for your hair goals today.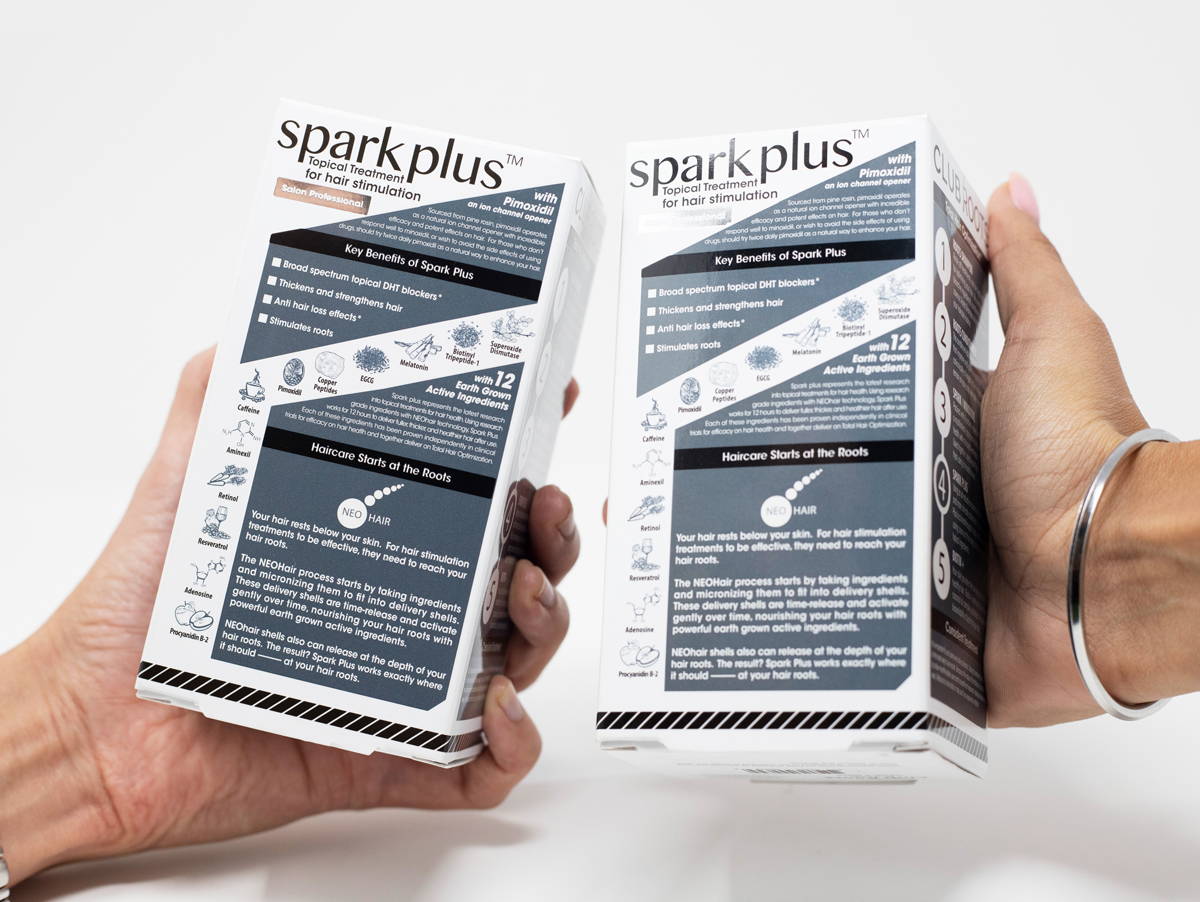 No matter where you've come from, the first step to a better hair growth journey is to reset your hair roots with Spark Plus.
Hair grows in 3 month cycles. As you use Spark Plus, the 12 earth grown active ingredients will work together to stimulate better, healthier hair.
This comprehensive treatment covers all aspects that can cause hair loss - genetics, stress, nutrition, and DHT.
Ultra gentle, and built for sensitive scalps.